Anyone who has ever bought or sold a property knows how expensive and time-consuming this operation can be
While the real estate market is the largest asset market in the world, it also has some features that need to be improved because of the high cost, delay or difficulty of transactions.
Blockchain technology has the potential to transform the way transactions are carried out and completed, in addition to offering a safe, secure and flawless system. One of its recent achievements is the real estate sector, which is undergoing rapid digitization and innovation due to blockchain technology.
The global real estate market was estimated at $ 232 trillion in 2019, but is typically low on liquidity. The tokenization of assets can revolutionize this market due to the transparency and immutable nature of the data recorded on the blockchain, and can solve the liquidity problem, which is one of the biggest challenges in this sector. Real estate tokenization will increase the liquidity of assets, which can be traded more easily at several real estate token brokers worldwide. This process requires the application of DLT (Distributed Ledger Technology) technology, choosing a blockchain platform that operates with Smart Contracts.
Currently, real estate investment funds (FIIs) are publicly listed on the stock exchanges and provide liquidity to the fund, but they are usually expensive to set up and restricted to some qualified investors. Some FIIs have a minimum entry fee for investors of $ 1,000 or more. However, tokenization can give small investors the possibility to invest from $ 10 through tokens on good real estate assets around the world.
To tokenize a property, it is necessary to choose a duly regulated blockchain platform with the rights to store property in its tokens through the competent authorities.
After that, verify that the platform also offers the function of transferring ownership rights to someone and transferring complete ownership to another person in an authorized manner.
How do investors benefit from real estate tokenization?
The main benefit of real estate tokenization is that it removes the middleman. This makes the process easier and cheaper for investors to buy or sell their real estate assets.
Investors can trade tokens immediately at a very low rate.
Tokenization allows owners or developers to raise capital without financial brokers.
Real estate tokens are backed by real assets, so they have less risk than cryptocurrencies or ICOs.
Stabilization rules may be included in the smart contract to ensure that the value of the token does not deviate much from the net asset value of the property.
Successful real estate tokenization projects
Tokenizing a property is no longer a fad. We already have several cases of successful real estate token sales. One is a luxury Manhattan condo located on East 13th Street in the East Village that has successfully sold $ 30 million tokens registered on the blockchain. Another example, the $ 65.5 million We Work-occupied building in downtown Miami, Florida, is open to sale using blockchain tokens. Some resorts even sought funds through real estate tokens and were successful in raising the necessary capital in less than an hour.
Historically, the real estate sector has produced excellent returns, but it also has barriers to the entry of more investors. Tokenization can be an excellent solution, since real estate assets can get the best of both worlds: the good returns on real estate investments and the liquidity of the stock market.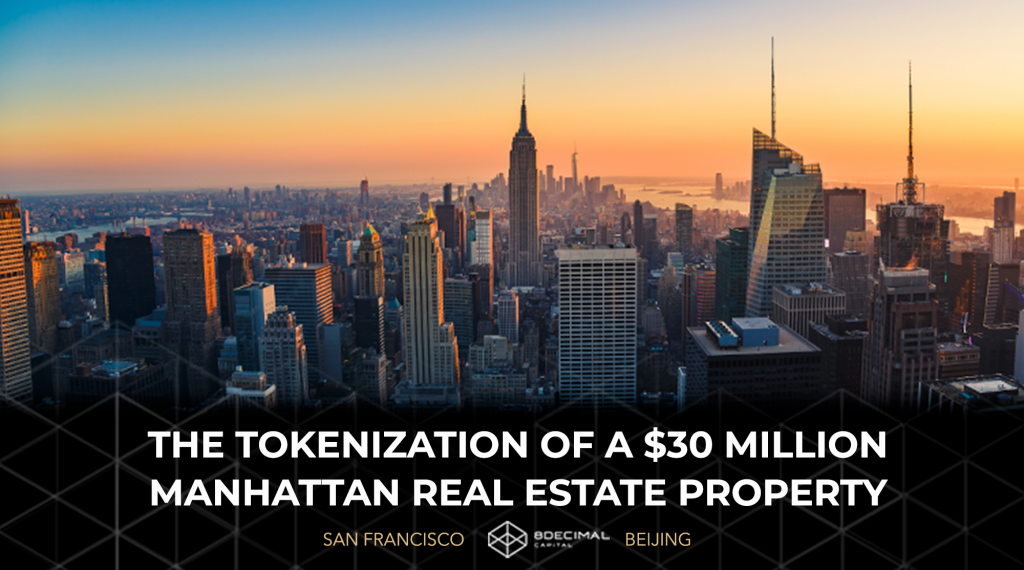 It cannot be denied that blockchain is revolutionizing almost every sphere of our lives, and the real estate market is no exception. With the world becoming "smaller" because of technology, and the real state market becoming global, blockchain-based real estate tokenization cannot be avoided.
As an industry entrepreneur, you should certainly consider developing a real estate project through tokenization. This new model of real estate negotiation is predestined to be one of the most profitable businesses of the future.